Project Brief
Motor Coach Industries engaged Randle Engineering to design new suspension & steering systems for the new Renaissance tour coach, with a focus on improved passenger comfort and dynamic ability.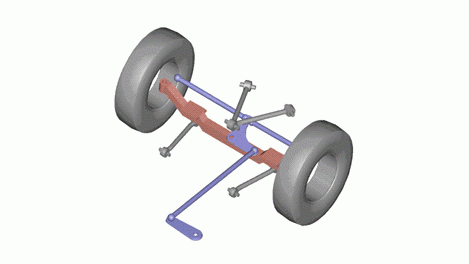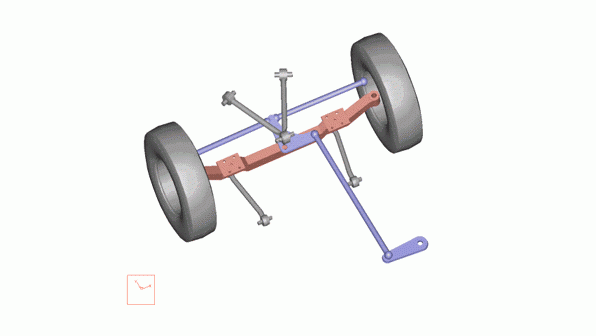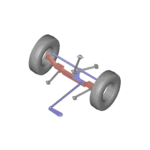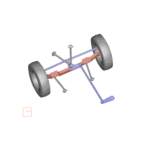 Project Summary
Motor Coach Industries of Winnipeg, Canada were supplying about 70% of the North American tour coach market. To protect their position, they developed an all-new product to completely replace their existing design, for which Randle Engineering supplied suspension and steering system design concepts for all three axles.
Kinematic and dynamic analyses were carried out, to optimise the ride and handling of the coach. Additional air volumes were also used in series with the suspension air springs, in the quest for improved passenger comfort. The work also extended to running the ride and handling test and development programme, and assisting with modal and NVH improvement in other areas of the vehicle.
Key achievements included: "Emergency Lane Change" pass speed increased from 86kph to 104kph, anti-dive geometry with zero 'heave' steer, incorporation of ZF Rear Axle Steer System, patented front axle suspension system, passive steer incorporated, primary pitch frequency reduced from 1.1Hz to 0.8Hz.
Project Outcomes
Successful development of suspension systems, in particular a novel front suspension linkage now jointly patented by MCI and Randle Engineering. Following launch the Renaissance was noted as the new class leader in ride comfort and handling precision.
Capabilities
Let's work together
If you think our capabilities and experience could add value to your project, please get in touch to discuss it with our team.
Contact us