Project Brief
As part of a wider light commercial vehicle programme, led by Corum Technology, Randle Engineering were tasked with producing a concept rear leaf spring design and conducting system level and vehicle level analysis.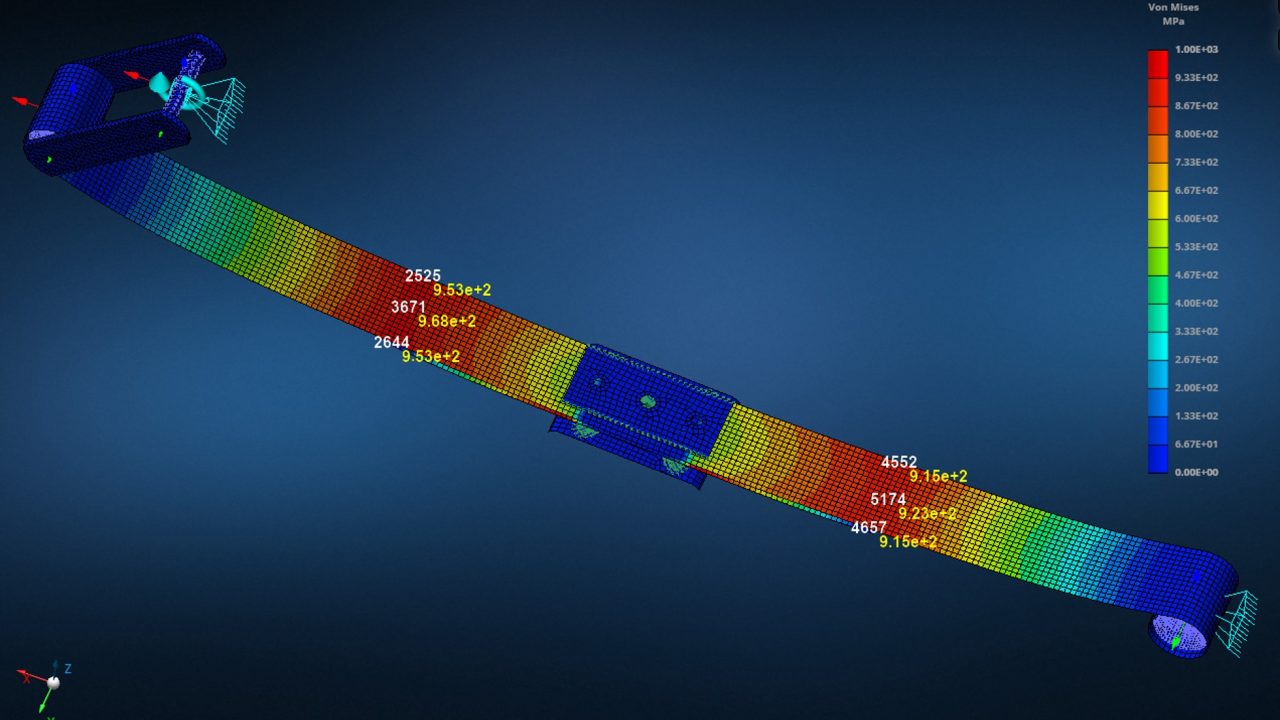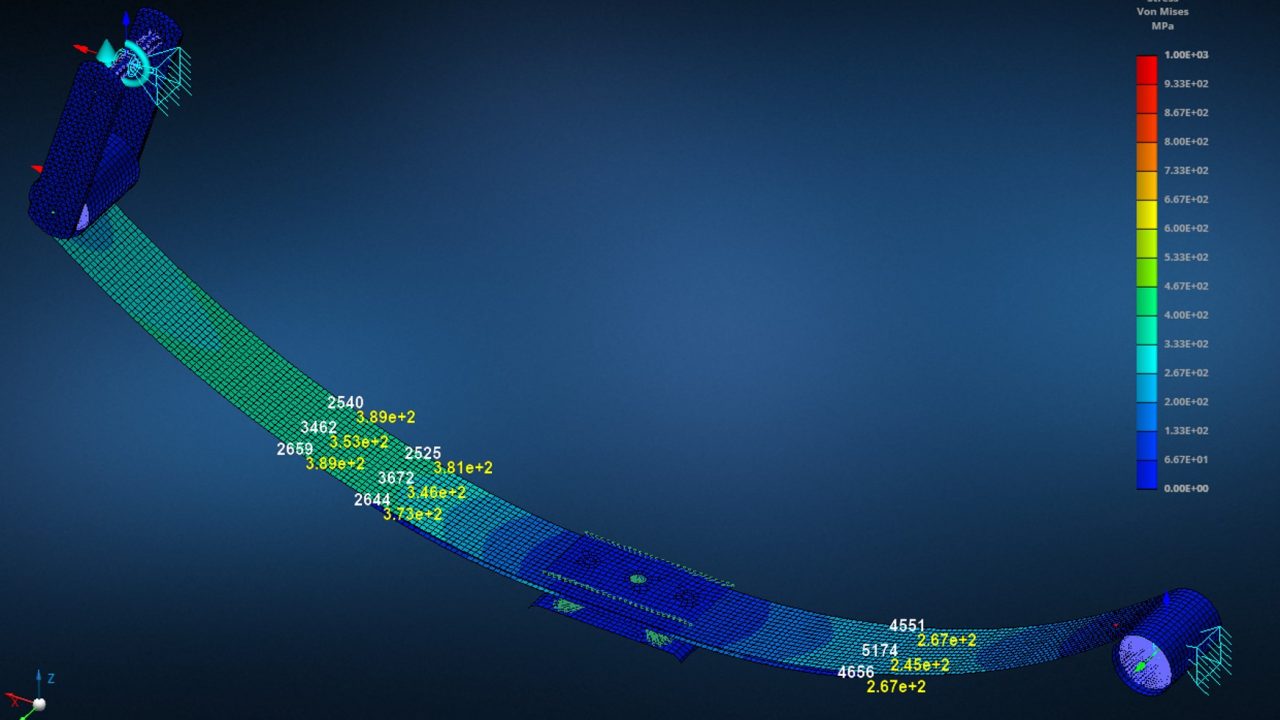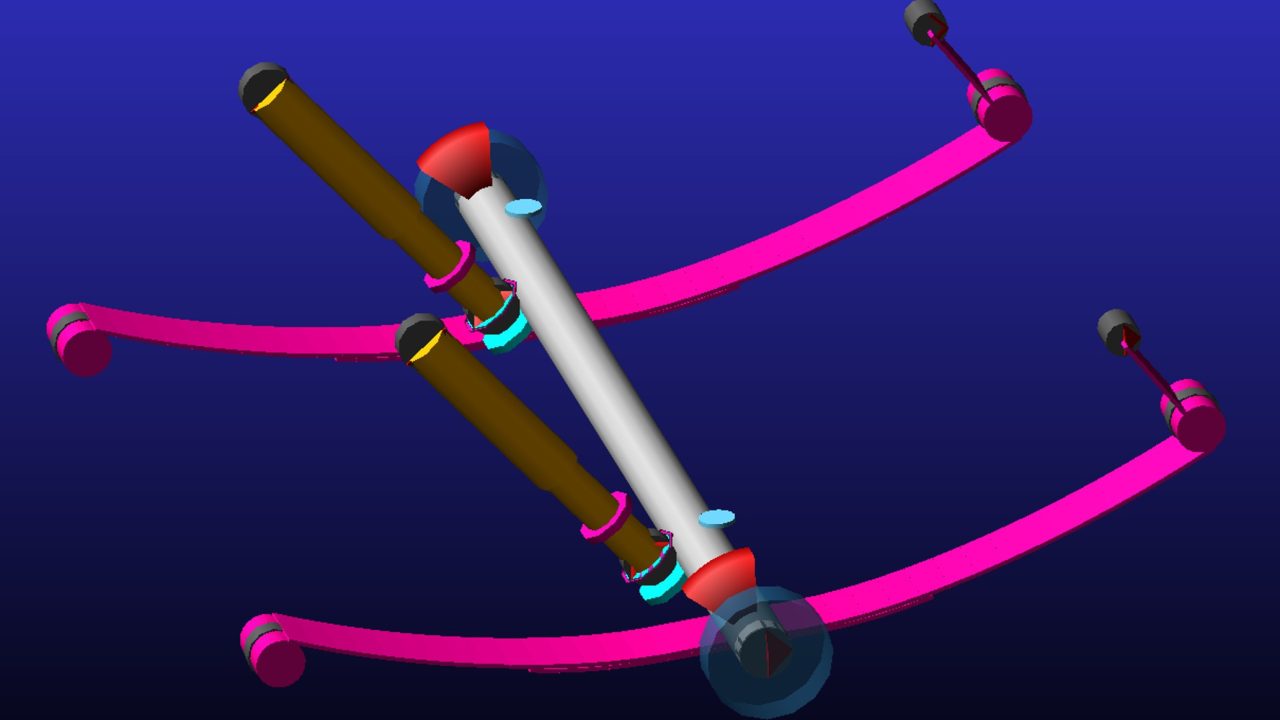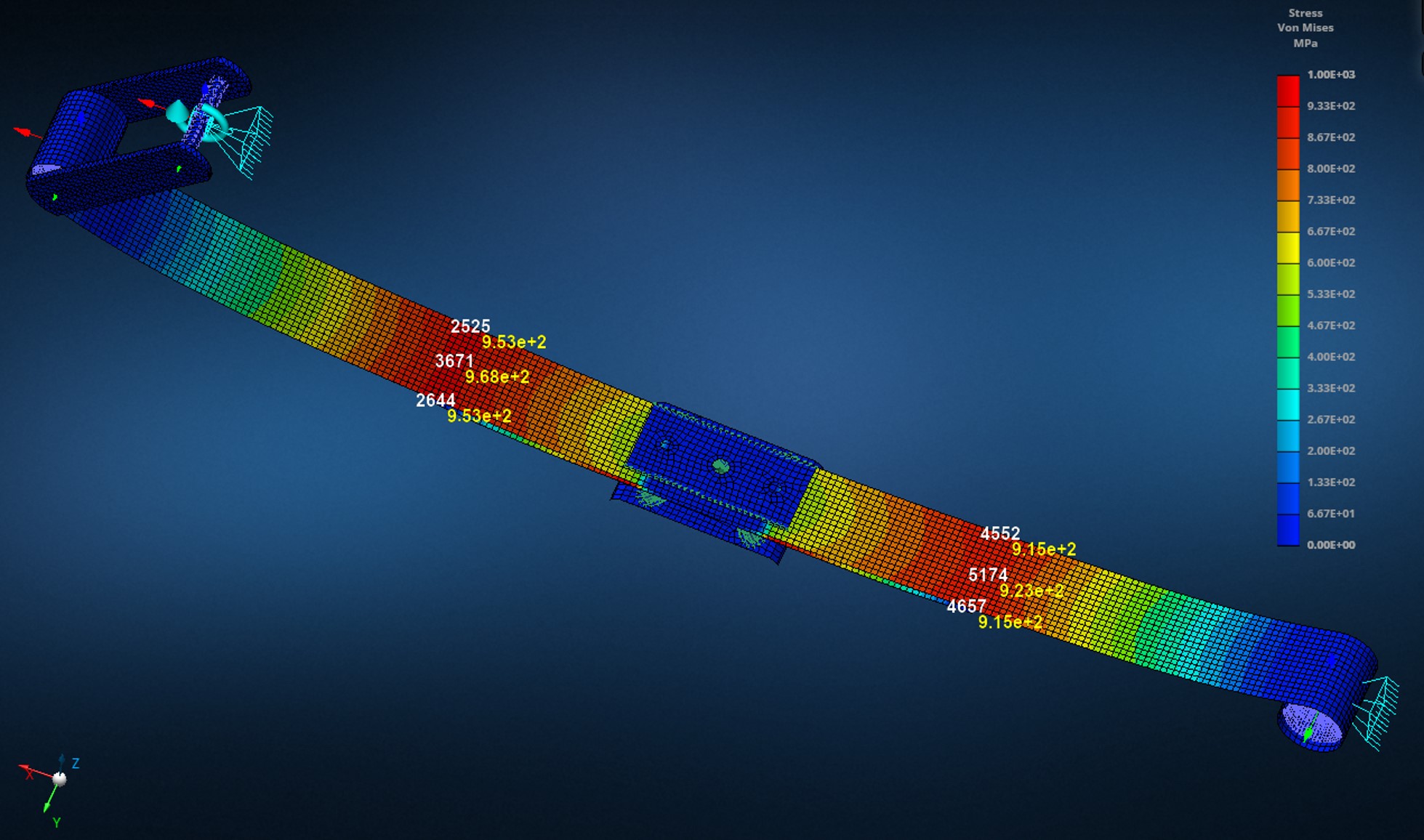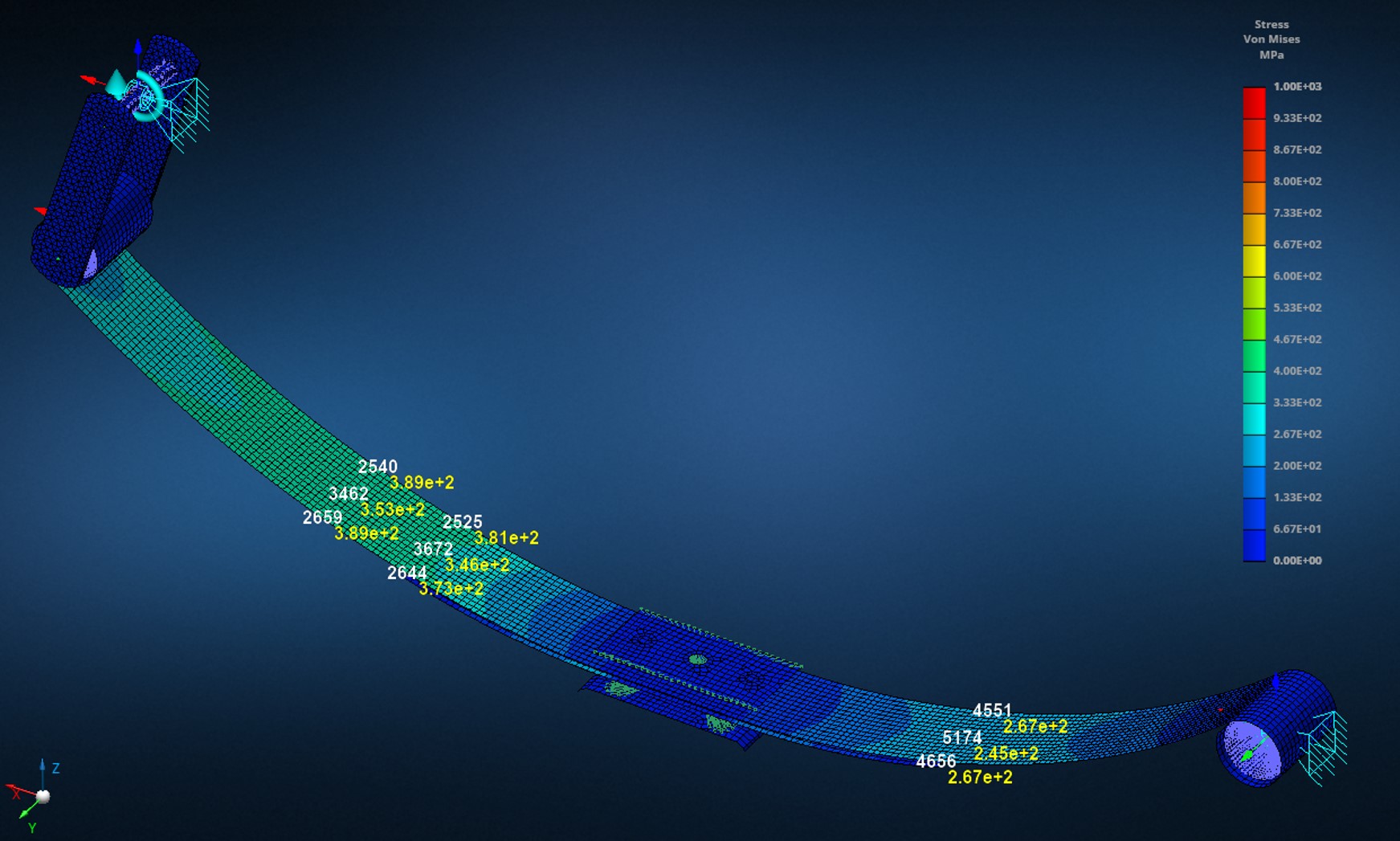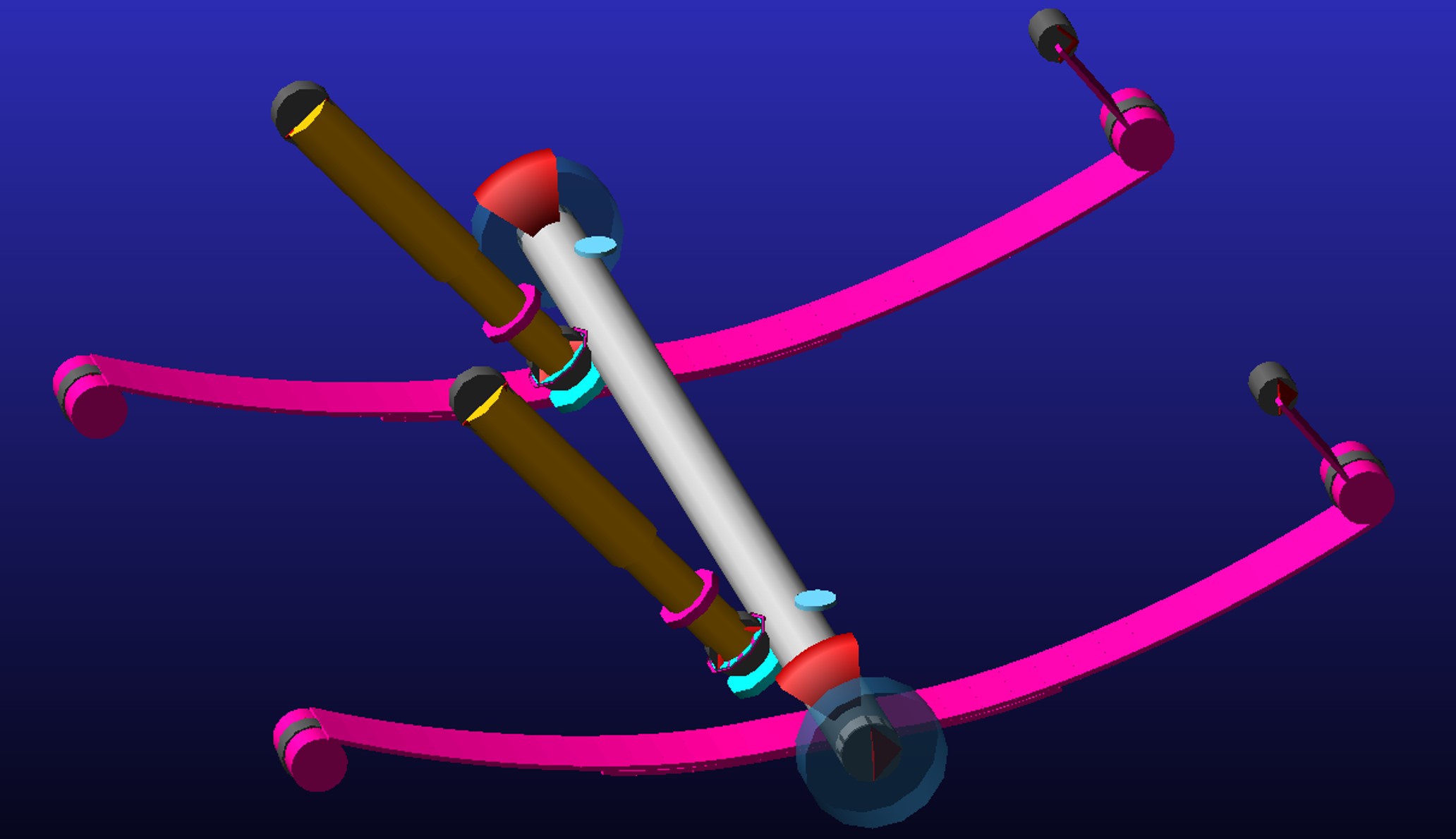 Project Summary
Randle Engineering developed a concept two leaf spring which met the required package limitations and system level targets. A non-linear FEA study was conducted in MSC APEX utilising the NASTRAN solver to assess the stress and strain across the spring's range of travel and a multi-body systems model of the rear suspension was developed in MSC Adams Car to conduct a desktop K&C analysis. This suspension MBS model was then integrated into a vehicle MBS model and the vehicle dynamics were assessed over a range of driving manoeuvres.
Project Outcomes
Successful concept design of a rear leaf spring which met the required suspension targets, vehicle level targets and package constraints.
Capabilities
Let's work together
If you think our capabilities and experience could add value to your project, please get in touch to discuss it with our team.
Contact us