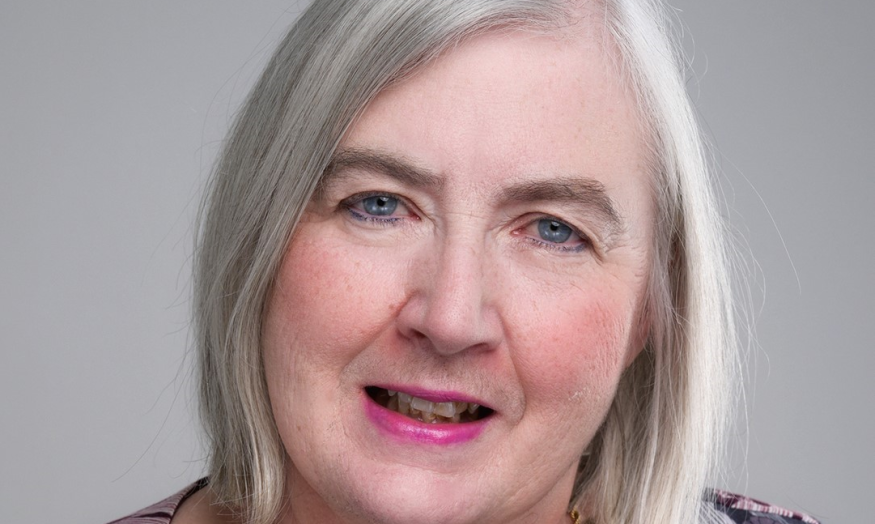 The Randle team have been delivering engineering solutions to clients around the world for over 25 years. In the Staff Spotlight series, we're speaking to some of the team  – but in this interview, we're finding out what it's like to be a non-engineer at an engineering company!
Julia Travis is Office Administrator for Randle, and is responsible for keeping the office running smoothly – and the team fuelled with the best coffee and homemade cakes!
Tell us a bit about yourself
I have been married to my husband Gordon for 40 years next May. I have two adult children and a dog called Monty. I enjoy reading and walking in the countryside – not at the same time!
I also love the theatre, especially musical theatre, and have performed in numerous local amdram productions.
How long have you worked in the business?
I've worked for Randle since July 2021.
Tell us a bit about your background
I come from a print and publishing background, having worked for the Leamington Spa Courier Group. I was one of the first female compositor apprentices taken on and was Midlands Apprentice of the Year in 1983.
I have, however, always had an interest in engineering. My late father and my two uncles were all gifted engineers, my father started at Lockheed before World War II, and stayed with them for most of his career.
How did you come to start working at Randle?
I was one of the unlucky people who was made redundant due to the pandemic. I had been working with a local charity, and sadly their funding took a big drop when Covid hit.
But I was then lucky enough to get an interview at Randle and then be offered the position.
Tell us a bit about your current role at Randle
My role is to work alongside Sarah, our Operations Manager, to keep the office running smoothly and make sure all the important admin and everyday tasks are covered.
Essentially my job is to ensure that the engineers can concentrate on their projects and planning without worrying about anything else!
What are your key responsibilities?
I am PA to the CEO Steve Randle, managing his diary and correspondence. I am responsible for monthly invoicing, events and social planning as well as making sure the team are fuelled with the best coffee and homemade cakes!
What skills does someone need to be great in this job?
Organisation, attention to detail, ability to multitask, being a 'people person'.
What's the culture like at Randle?
Very friendly and inclusive, I was made to feel welcome and part of the team from the very first day. Although the atmosphere can be intense when a project is particularly challenging, there is always room for a healthy debate or a jokey conversation.
What three words would you use to describe Randle and your experience working here?
Rewarding, Engaging, Family.
What's your favourite part of the job?
Being able to take the pressure off Steve and the engineers by doing some of the everyday time consuming tasks e.g. organising meetings with equally busy clients, otherwise known as 'herding kittens'!
What's one thing you wish you'd known when you started out in your career?
How quickly technology would advance so I could have kept on top of the developments and been ahead of the game.
What's next for you? What are your career goals?
Who knows? You are never too old to learn – who says you can't teach an old dog new tricks!
Feeling inspired? We're always looking for fresh talent for our team. Submit your CV to start your engineering journey with Randle.