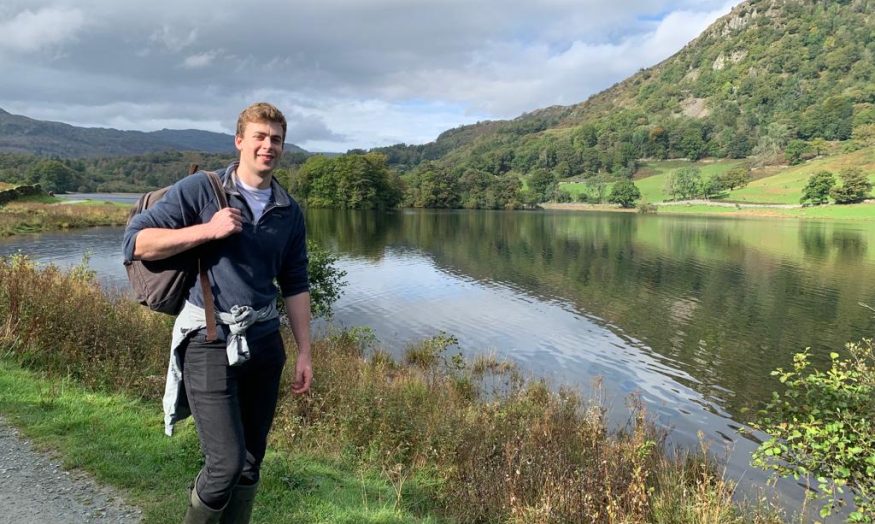 The Randle team have been delivering engineering solutions to clients around the world for over 25 years. In the Staff Spotlight series, we're speaking to some of the team to learn more about what it's like to work at Randle and how they started their careers.
 Meet Harry, Graduate Engineer at Randle. Harry graduated from the University of Bath in 2021 with a Masters in Mechanical Engineering which included an industry placement. After graduation he returned to his placement company. After a year and a half, he joined the Randle Team.
Tell us a bit about yourself
I have recently graduated from university and I am just beginning my career in engineering. I enjoy biking and surfing and generally being outdoors.
How long have you worked in the business?
Since December, so four months.
What's your background/experience?
I graduated from the University of Bath in 2021 with a Masters in Mechanical Engineering which included an industry placement. After graduation I returned to my placement company, Apex Circuit Design, designing racetracks, the highlight of which was helping build and deliver the Miami F1 racetrack. After a year and a half, I moved on to Randle.
How did you come to start working at Randle?
I was looking to return to a more mechanical role in a company that solved exciting problems which led me to Randle. The range of projects and focus on solving engineering problems using theory developed throughout my degree was a big attraction.
Tell us a bit about your current role at Randle
My role as a graduate engineer involves working with our clients to solve their engineering problems. My day-to-day role involves analysis and design but will vary significantly depending on which project I am working on.
What are your key responsibilities?
Delivery of engineering analysis and design to our customers and supporting the more senior engineers in overall project delivery.
What skills does someone need to be great in this job?
A great understanding of fundamental engineering concepts, good computer literacy and a genuine interest in all things mechanical will put you in good stead.
What does a typical day in your role look like?
The world of consultant engineering inevitably creates variety in the day to day, but the majority of a standard day will be analysing problems and working with the customer to come to a great solution.
What's the culture like at Randle?
The working environment at Randle is supportive, with a wealth of experience and a sharing culture. The company creates a flexible working environment leading to a healthy work life balance.
What three words would you use to describe Randle and your experience working here?
Challenging, Rewarding, Interesting
What's your favourite project you've worked on or your favourite part of the job?
Working with well-known brands and being able to see the impact of your work over such a short timescale.
How do you become an engineer?
It is important to have an interest in how things work and problem solving. From there you have plenty of routes through degrees or apprenticeships but having the fundamental interest and drive is most important.
What's next for you? What are your career goals?
To continue to integrate myself into the company and develop both my technical and project management skillsets.
Interested in a role as Graduate Engineer at Randle Engineering visit: Careers & Engineering Jobs – Randle Engineering and apply today!