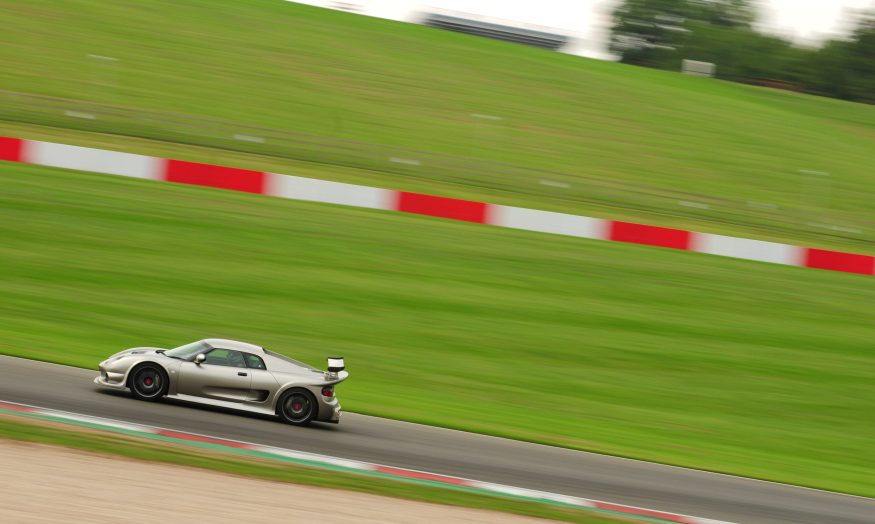 The Randle team have been delivering engineering solutions to clients around the world for over 25 years. In the Staff Spotlight series, we're speaking to some of the team to learn more about what it's like to work at Randle and how they started their careers.
 Meet Peter, Senior Consultant Engineer at Randle. 
Tell us a bit about yourself
Personally, I am married with two young children. I enjoy cycling, playing badminton and doing track days in my noble M12. Professionally, I am an engineer that takes joy in creating something new.
How long have you worked in the business?
I joined Randle Engineering, Warwick based engineering consultancy late in 2022 so I have just passed the 6-month mark.
What's your background/experience?
I started my working life at Jaguar Land Rover in the Body CAE department specialising in NVH (Noise, Vibration and Harshness) before moving to work for McLaren automotive. While at McLaren I was fortunate to be able to see a single programme through from concept through prototypes, launch and then into production. During this time, I was able to span both simulation and test and development roles giving me experience from both perspectives of NVH development.
I then moved to Altair Engineering working for the Product Design consultancy side of the business. Over 11 years I worked on a large variety of projects covering many different industries, countries and methods, predominantly dealing with noise and vibration problems. I worked closely with the NVH software and methods development team developing state of the art solutions for vehicle NVH simulation.
How did you come to start working at Randle?
I had worked with Randle Engineering in a previous working life, so I already had direct experience of the quality of the work they did and how they operated.
When I heard that they were looking to expand their capabilities in the NVH domain I felt it was an excellent opportunity to join at an exciting time for the business.
Tell us a bit about your current role at Randle
One of the great things about Randle Engineering is in the breadth of activities that the Engineers can undertake. I am thoroughly enjoying being able to learn new approaches and methods as I take on new development projects in fields such as MBD and chassis design.
What are your key responsibilities?
As a senior consultant, I am responsible for leading or contributing technical expertise to the delivery of engineering projects.
What skills does someone need to be great in this job?
Curiosity and a desire to understand why. Being open to learn and innovate and a commitment to deliver work to the highest level of quality.
What does a typical day in your role look like?
The nature of consulting is that each project and therefore every day is different. Typically, we start by working to understand the problems we are given, determining the constraints and objective targets. We can then prepare appropriate models, tools or methods to solve the problem and then working closely with the client to develop the best solution that meets their needs.

What's the culture like at Randle?
Supportive, open and interested in everyone's ideas.
What three words would you use to describe Randle and your experience working here?
Professional, pragmatic, passionate
What's your favourite project you've worked on or your favourite part of the job?
Although I have not been at Randle Engineering very long, I have already had the chance to work on an interesting project that enabled us to develop the NVH capabilities of an existing tool that nicely combined theory, practicality and domain experience to deliver an effective solution with performance insight beyond the expectations of the Client.
How do you become an engineer?
Be and stay curious. Pay attention to the detail and don't stop asking why. One tip would be to look at the steps to becoming chartered when considering the many different career routes into Engineering.
What's one thing you wish you'd known when you started out in your career?
I guess I simply didn't appreciate the breadth of work and activities that Engineers complete on a day to day basis across so many different industries. Also, the pace at which Engineering is changing in terms of what is possible is only getting faster and the need for innovative and effective solutions is only getting greater.
What's next for you? What are your career goals?
As I am only at the start of my journey at Randle Engineering my current goal is to become more established and learn from the excellent breadth of experience around me. I hope to be able use the skills I bring to Randle Engineering to broaden our capabilities and push to break down the traditional industry boundaries between different disciplines such as dynamics, NVH and durability.
Interested in a role as Graduate Engineer at Randle Engineering visit: Careers & Engineering Jobs – Randle Engineering and apply today!