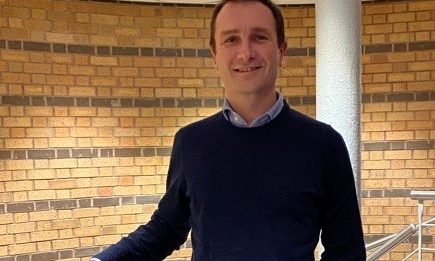 Randle Engineering, prestige Warwick based Engineering specialists, has grown organically during its 28-year history; its continued growth brings the announcement of the appointment of Peter Benzie as Senior Consultant Engineer.
Joining the business with immediate effect, the appointment demonstrates Randle Engineering's commitment to continued growth and further national and international expansion as the 'go to' design & development consultancy.
Peter brings invaluable knowledge, insight, and expertise to Randle Engineering 's senior consultancy team, with significant experience spanning 20 years. Prior to joining the business, he held the position of Senior Technical Specialist in Structureborne Noise, Vibration & Harshness (NVH) at Altair and has also worked at acclaimed names such as McLaren and Jaguar Land Rover.
A key strategic hire for Randle Engineering, Peter's appointment forms part of a wider, forward-looking, and highly ambitious growth strategy for the business, opening up opportunities to support our customers in wider areas of NVH analysis.
Commenting on his new role, Peter said: "Randle Engineering is a hugely exciting company with an enviable customer base, unmatched technical knowledge and reputation. This, alongside Randle Engineering's integrity, rigour and purpose was a real pull for me".
Dominic Simpson, CTO of Randle Engineering, commented, "Randle Engineering is internationally respected for consistently delivering high-level engineering consultancy.  Our offering is to provide cutting edge design and simulation services to a range of sectors adding value to customer projects. Peter's appointment will help us to explore the many significant opportunities to expand as well as bring enviable experience and knowledge share for the team and our customers".
Originally focussed on ground vehicle design, Randle Engineering now provides cutting edge design & simulation services to a whole variety of sectors, from automotive, motorsport, aerospace, defence and construction through to the robotics and medical sectors; the company's rigorous, first principles-based approach allows them to solve any problem that requires holistic, robust engineering and adds value to customer projects. If you'd like further information in relation to Randle Engineering's specialisms and services, please contact the team at our Warwick HQ on 01926 623 200.