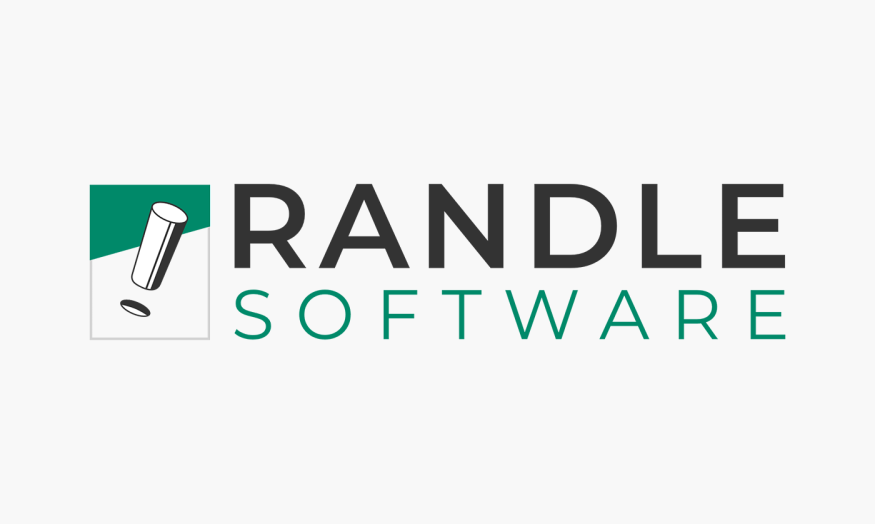 Randle Engineering > Randle Software
Since 1994 Randle Engineering have been providing consultancy services to the global engineering community with a focus on high quality, robust & novel solutions. The business operates in a range of sectors with ground vehicles being the key specialism. Within this sphere suspension systems engineering, vehicle dynamics analysis & powertrain integration remain the core offering.
Over the years the experienced team have developed a suite of design and analysis tools to allow customer projects to move more quickly and efficiently. Now, these tools are being deployed directly to customers via a new venture Randle Software allowing them to experience the benefits first hand.
Randle Software

Randle Software is a sister company to Randle Engineering dedicated to releasing novel software tools directly to the market. Initially the focus is on applications to support the automotive engineering community, leaning on Randle Engineering's near 30 year experience in the industry.
Randle Software is based in the UK but our flexible cloud-based deployment strategy allows us to support customers of all sizes around the globe. The goal is to provide flexible tools that slot into customer processes reducing development timeframes & costs whilst maintaining quality.
RS-Auto
RS-Auto is Randle Software's first commercially available program. RS-Auto is an ecosystem of design & analysis modules aimed at supporting engineers in the Automotive industry. The Chassis Target Setting module is currently available soon to be followed by modules that assess ride & handling characteristics and optimise suspension system designs. Over time additional modules will be introduced and where appropriate they share data sets to deliver an efficient & robust workflow.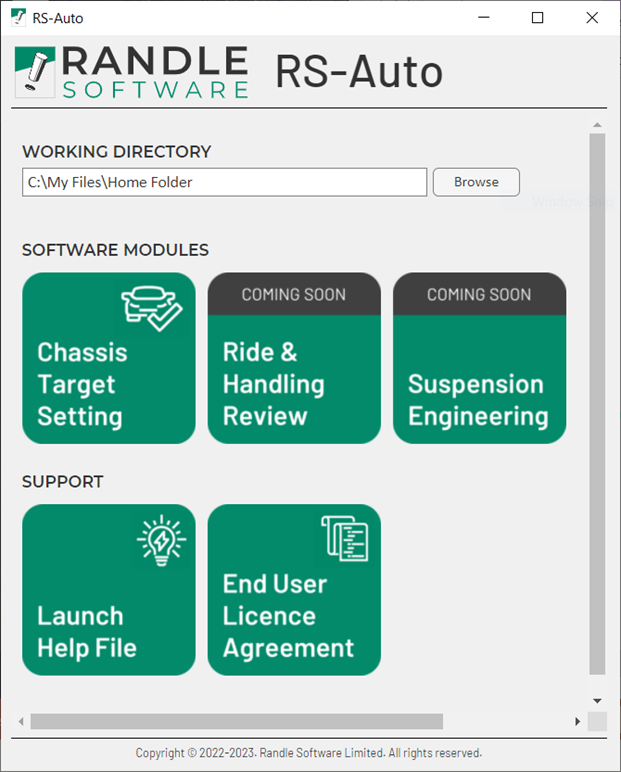 Chassis Target Setting
This unique tool calculates suspension & steering system level targets based on objective vehicle level targets and fixed input data. It features a non-iterative target cascade that allows the user to identify robust targets quickly and assess target trade requirements whilst maintaining consistency across the target book.
The core processes, methods & models have been developed by Randle Engineering over the last 7 years and have been successfully deployed on 20+ customer programmes ranging from cutting edge electric SUVs to high performance sports cars. The calculations have been correlated against real world test data and subjective driver feedback and offer significant process efficiencies compared to standard iterative optimisation methods.
"Randle Engineering's suspension analysis gave us solutions to further advance our unique vehicle design. We were given comprehensive data to support their results allowing us to incorporate their input into our project." Chief Designer, US vehicle programme

"Randle's approach to target setting allowed several competing challenges to be considered in detail during our concept design phase." CTO, UK vehicle manufacturer
Ultimately this module can be used to expedite the concept definition phase of a vehicle programme whilst de-risking latter stages making it a valuable asset for any engineering team.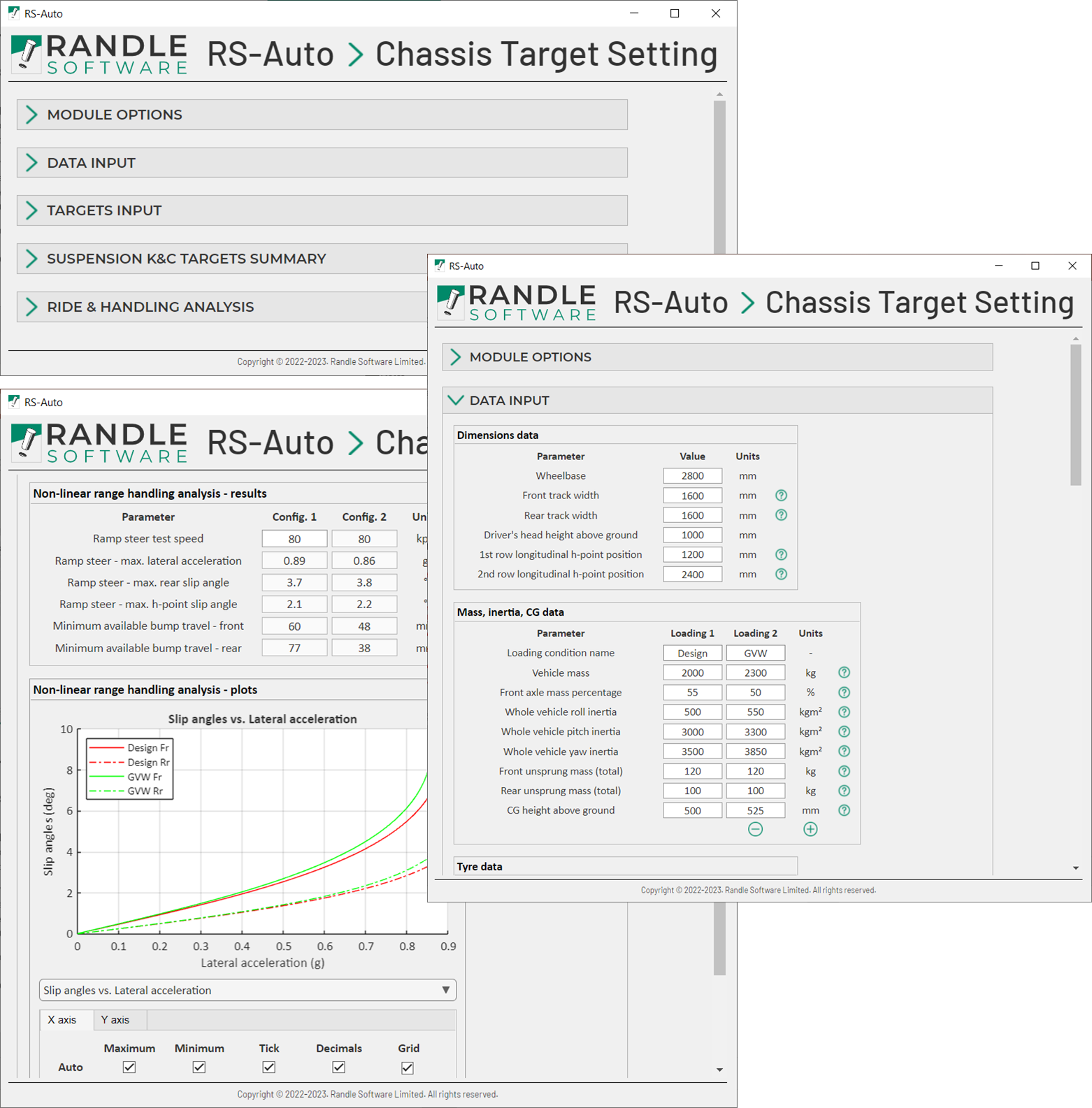 Delivered via the cloud
RS-Auto is delivered to customers on a subscription basis using the Amazon Web Services (AWS) cloud computing platform Appstream 2.0. This secure architecture allows customers to access RS-Auto via a browser or desktop client 24/7 anywhere in the world. Coupled with individual logins, floating licences and private cloud storage a flexible and seamless user experience is ensured.
Get in touch
To find out more about Randle Software get in touch at software@randle.co.uk.