Randle Engineering, established in 1994 by Steve Randle, a highly talented engineer and entrepreneur, is a design & development consultancy specialising in the application of core engineering principles to solve complex problems. The company has continued to grow, recently moving to larger offices within The Innovation Centre at Warwick Technology Park. Over the last 18 months Randle has recruited five new members of the team, including an Operations Manager and four additional engineers including their latest appointment Jonathan Hodgson as Senior Consultant Engineer.
Jonathan joins the senior consultancy team at Randle bringing a wealth of experience gleaned from over 20 years at Ricardo UK, most recently as Chief Designer. He is a transmission specialist with the capability to cover & lead all stages of the design process from concept to completion. He was the main designer of the transmission for the Formula Nippon FN09 and the Jaguar C-X75, hybrid-electric, 2-seat, protype. He has worked collaboratively with clients from all over the world from engineer to team principal to owner. Jonathan's outstanding talents will complement the skills and expertise of the existing Randle team allowing them to provide an unrivalled and specialised service to their growing client base.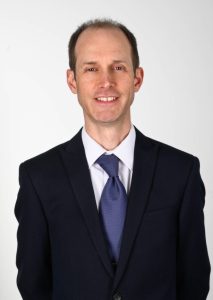 Commenting on his new role Jonathan said: "Randle's depth of experience combined with their rigorous, first-principles approach positions them perfectly to take on a wide range of projects. I'm thrilled to be joining Randle at such an exciting time."
Dominic Simpson CTO, said: "Randle Engineering is delighted to announce our continued growth and development with Jonathan's appointment; he brings considerable transmissions expertise to the company, both from motorsport, road car, defence and aerospace sectors.  It was a logical, complementary appointment to strengthen our consultancy diversity and sector agnostic engineering service capabilities.  Jonathan's appointment will help us to explore new opportunities and add to the knowledge sharing within the team and for our customers".
Randle provides cutting edge design and simulation services to a range of sectors adding value to customer projects globally. The company works across all sectors from Automotive to Medical. It is the application of first principles to the engineering that allows the team to work in any sector, on any problem that requires holistic, solid engineering to solve it. Historically biased towards ground vehicles, successful projects now cover the defence, aerospace, construction, agricultural, robotics & medical sectors as well. If you'd like further information in relation to Randle Engineering's specialisms and services, please contact the team at our Warwick HQ on 01926 623 200.